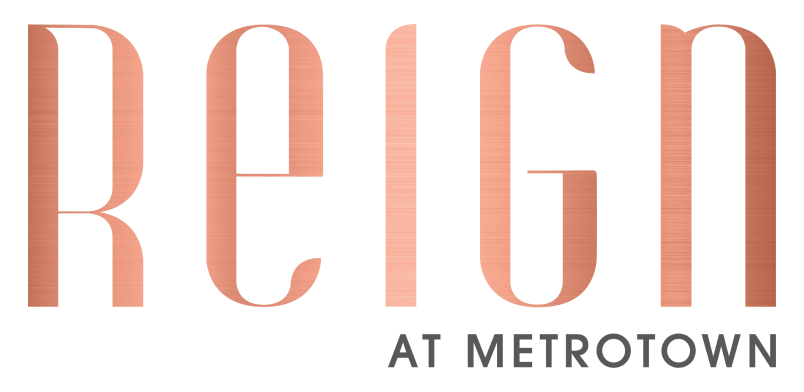 Effortlessly Distinctive
Studio, 1, 2 & 3 Bedroom Homes
Effortlessly Distinctive
Studio, 1, 2 & 3 Bedroom Homes
The Embodiment of Sophistication
Approachably elegant and distinctive by design, Reign is made for those who reach for the sky. With an avant-garde approach to architecture and design, Reign distinguishes itself from the conventional stylings of the neighbouring Metrotown skyline.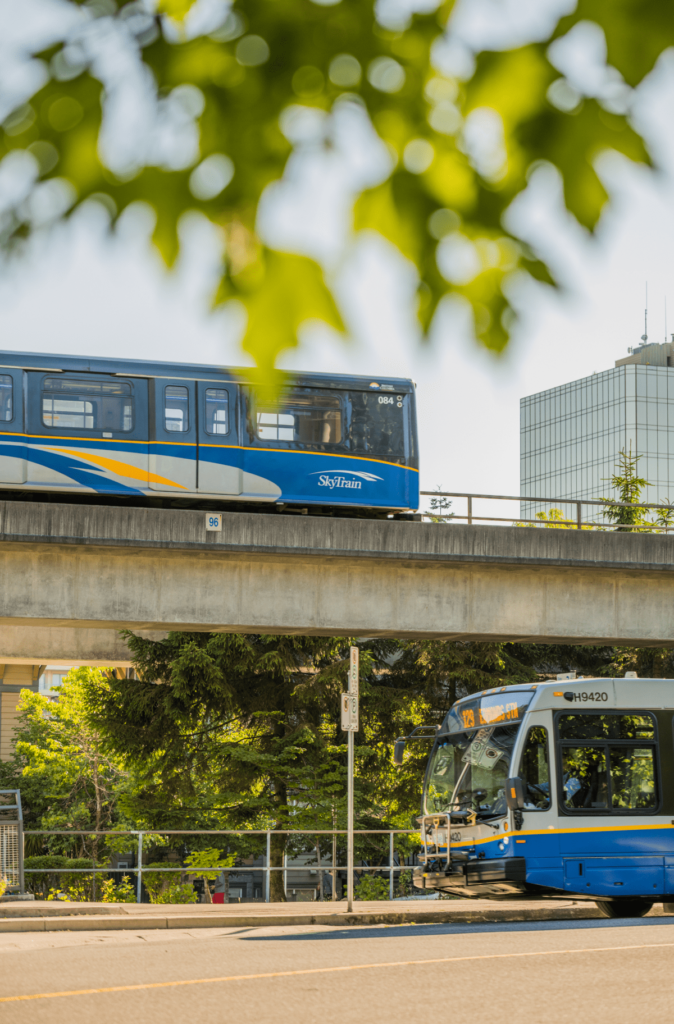 Where Urbanites and
Nature-seekers Thrive
Welcome to Metrotown—an urban epicenter rich in character and rooted in convenience. Set in the heart of Burnaby's downtown core, find the energy of an urban, vibrant city all around you, or a peaceful moment of solitude as you navigate the tree lined trails at Central Park. At Reign, life is about more than what we possess—it's about a life well lived.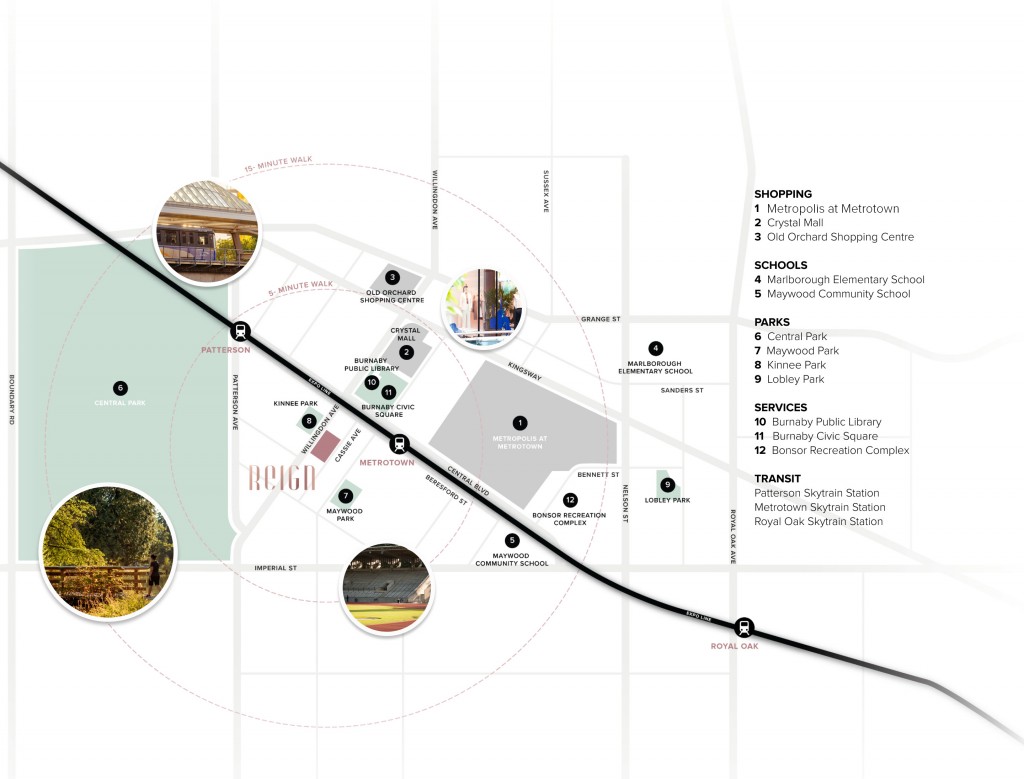 95
WALK SCORE
WALKER'S PARADISE
88
TRANSIT SCORE
EXCELLENT TRANSIT
82
BIKE SCORE
VERY BIKEABLE
Easy Access to
Everything You Need
In the heart of Metrotown, you're steps away from all the essentials that enhance and simplify your daily life – while a comprehensive transit network makes getting further, effortless. A wide range of grocery and shopping centres abound, Bonsor Recreation Complex and the natural vibrancy of Central Park rejuvenate your senses and nurture well-being.
5 minutes walk
to Central Park
---
70 km
of bike routes and urban trails
---
25% of the land
in Burnaby is designated to
parks and open spaces
Metropolis is B.C.'s
largest shopping mall
---
Over 500
shops and services in Metrotown
---
$460 Million
invested into the Metrotown Events
and Convention Centre
Amenities Made For
Contemporary Living
At Reign, the essential amenities you need for an elevated way of life are an elevator stop away. Each of Reign's towers are outfitted with contemporary amenities that were designed with community in mind – and are accessible to all across both buildings – giving you ample space to gather with those you love.
South Tower
Level 9
North Tower
Rooftop Level 38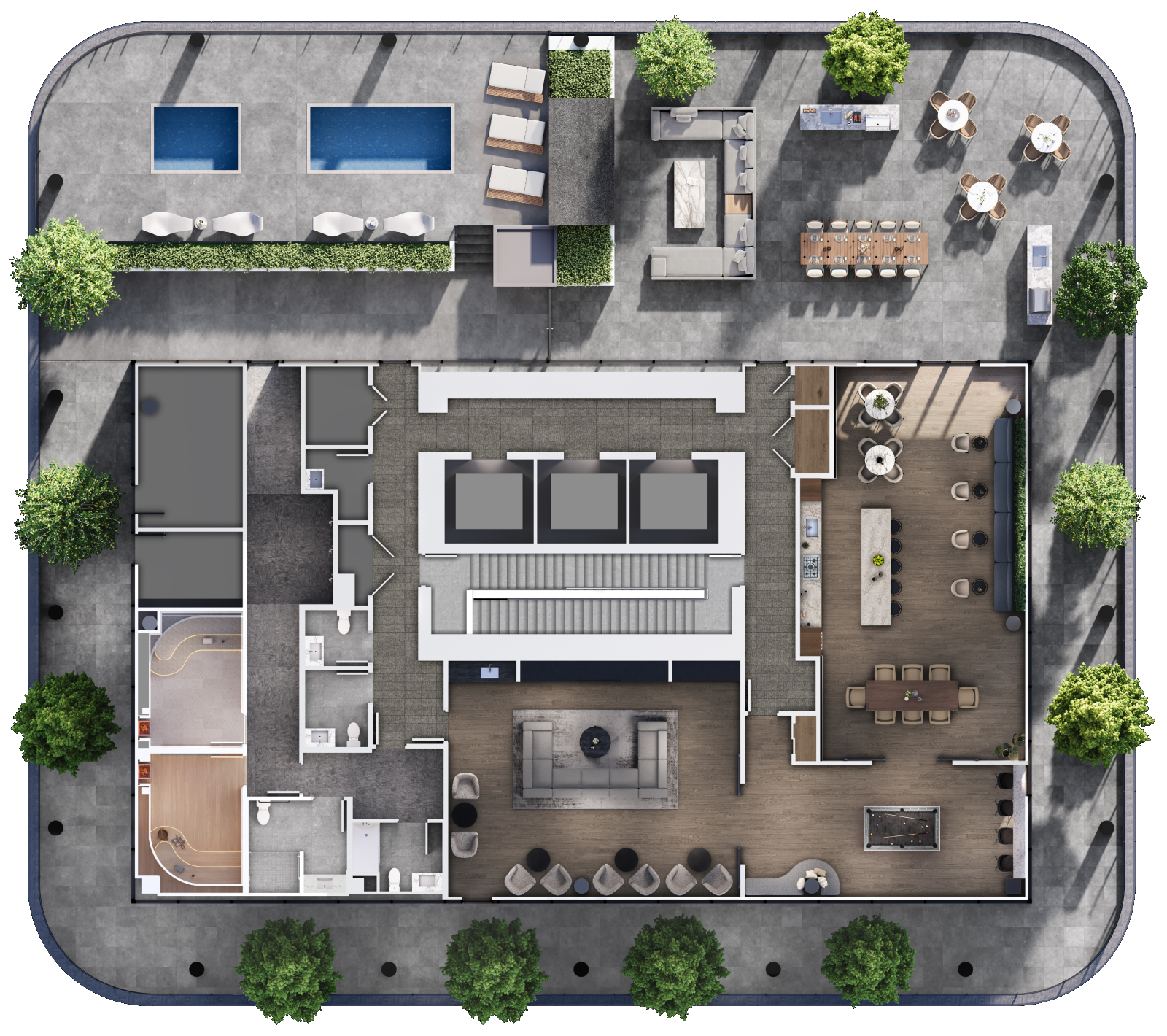 COMING FALL 2023
Register Now
By opting in you consent to Wesgroup Properties LP and their current and future affiliates to communicate with you via telephone, instant messaging apps, text message, email or regular mail, in order to enhance your home buying experience E&O.E. If you wish to stop receiving information from us, you may simply click "unsubscribe" from our email correspondence, text "STOP" to 28288 at any time, or email us at [email protected]. Message and data rates may apply. To read out the privacy policy, please visit https://wesgroup.ca/terms-privacy/. This is not an offering for sale. The Developer reserves the right to make changes and modifications to the information contained herein without prior notice. Renderings, maps, and photographs are representational only and may not be accurate. E.&O.E.