A COMPLETE
COMMUNITY
BY WESGROUP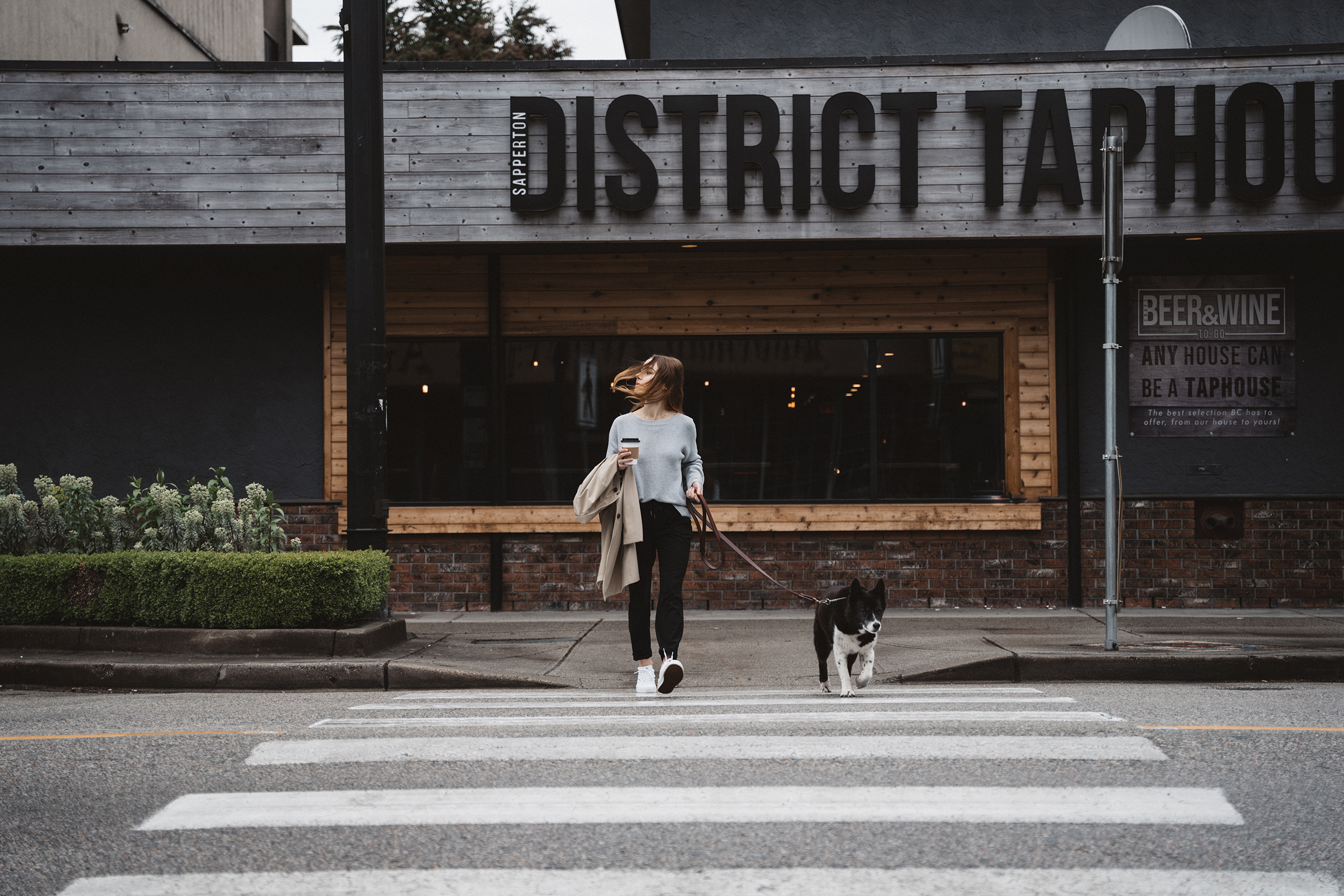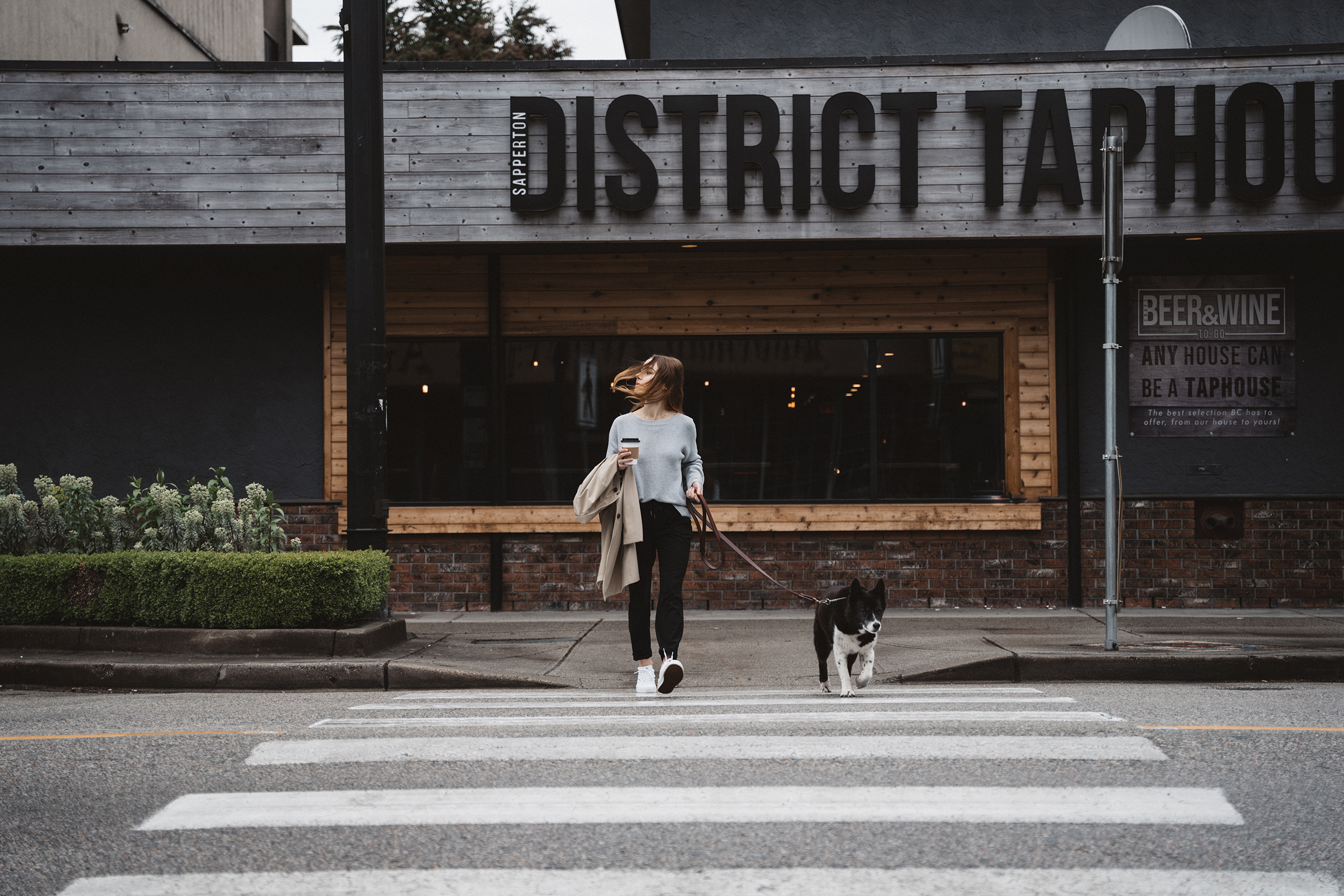 It's
already
here
Home is where everyday living is easy. Be part of a completed new community with shops, services and transit all at your front door.
Why Invest in New West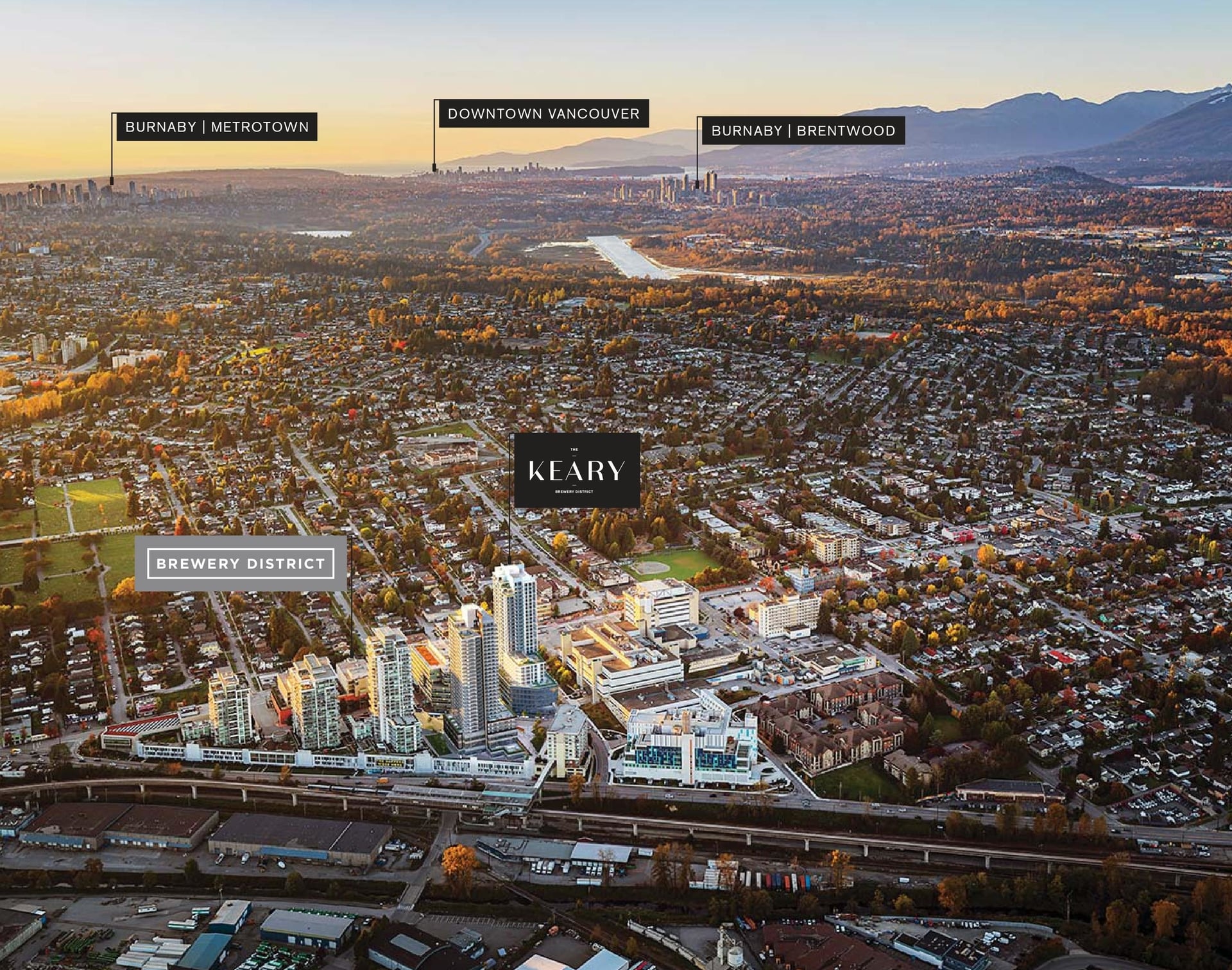 "The OCP's vision sees New Westminster as a healthy, inclusive and thriving community where people feel connected with each other. This sustainable city showcases a spectacular natural environment, public spaces and unique neighbourhoods that are well-connected and accessible."
6th
New West ranks 6th in Canada for most attractive city to live in for millennials for criteria such as home prices, income and life
satisfaction. 1
$66m
RCH is the city's largest employer and generates an annual economic output of $66 million in New Westminster and $495 million across British Columbia.*
8.7%
Population of New West projected to grow by 8.7% to over 90,000 between 2020 and 2025.*
4
New West is situated in the geographic centre of Metro Vancouver and connected by 4 Skytrain stations within 3km of Brewery District. 2
21,000
Additional city-wide retail, office, industrial and institutional space corresponds with an estimated 21,000 new jobs by 2041.
Welcome to
Brewery District
& Historic Sapperton
Echoes of urban pioneers and brewery masters are all part of the rich history of the Sapperton neighbourhood in New Westminster. Originally home to British Columbia's first capital city, the Brewery District has made its final transformation from a historic site to the urban hub of residential living it is today.
Dining
1. Brown's Socialhouse

2. Take Five Café

3. Freshii

4. Steve's Poke Bar

5. Subway

6. The Taco Factory

7. Bluefin Sushi

8. Freshslice Pizza

9. Sapperton District Taphouse

10. Thai New West

11. Chan's Garden

12. Another Beer Co.

13. Bruncheria
RETAIL + SHOPPING
1. Holland Shopping Centre

2. Shoppers Drug Mart

3. Save-On-Foods

4. Fratelli Bakery

5. Sapperton Liquor Store

6. Cap's Bicycle Shop

7. Chris's Flowers

8. Royal Farm Market
HEALTH + BEAUTY
1. Royal Columbian Hospital

2. Lifelabs Medical Laboratory Services

3. Fraser Orthopedic Institute

4. Synergy Rehab New West Physiotherapy and Sports Injury Clinic

5. Fuscaldo Chiropractic & Total Health Centre

6. Indigo Health Clinic

7. Sandy's Esthetics and Day Spa

8. Newest Smile Dental

9. Simply Wonderful Nails Salon

10. The Medicine Shoppe Pharmacy

11. B&J Barbershop
SERVICES
1. Canada Post

2. TD Canada Trust

3. ScotiaBank

4. Kids & Company Daycare

5. Learn N Play Learning Centre

6. Murrick Insurance

7. Cap's Bicycle Shop

8. Chevron Gas Station

9. Mindful Mutts Dog Care Centre
RECREATION + SPORTS
1. Sapperton Park

2. Sapperton Water Park

3. Sunset Park
EDUCATION
1. Richard McBride Elementary School

2. Urban Academy School

3. Kumon Math & Reading Centre
TRANSPORTATION
1. Sapperton Skytrain Station

2. Evo

3. Route 109 Bus

Inbound – Lougheed Station
Outbound – New Westminster Station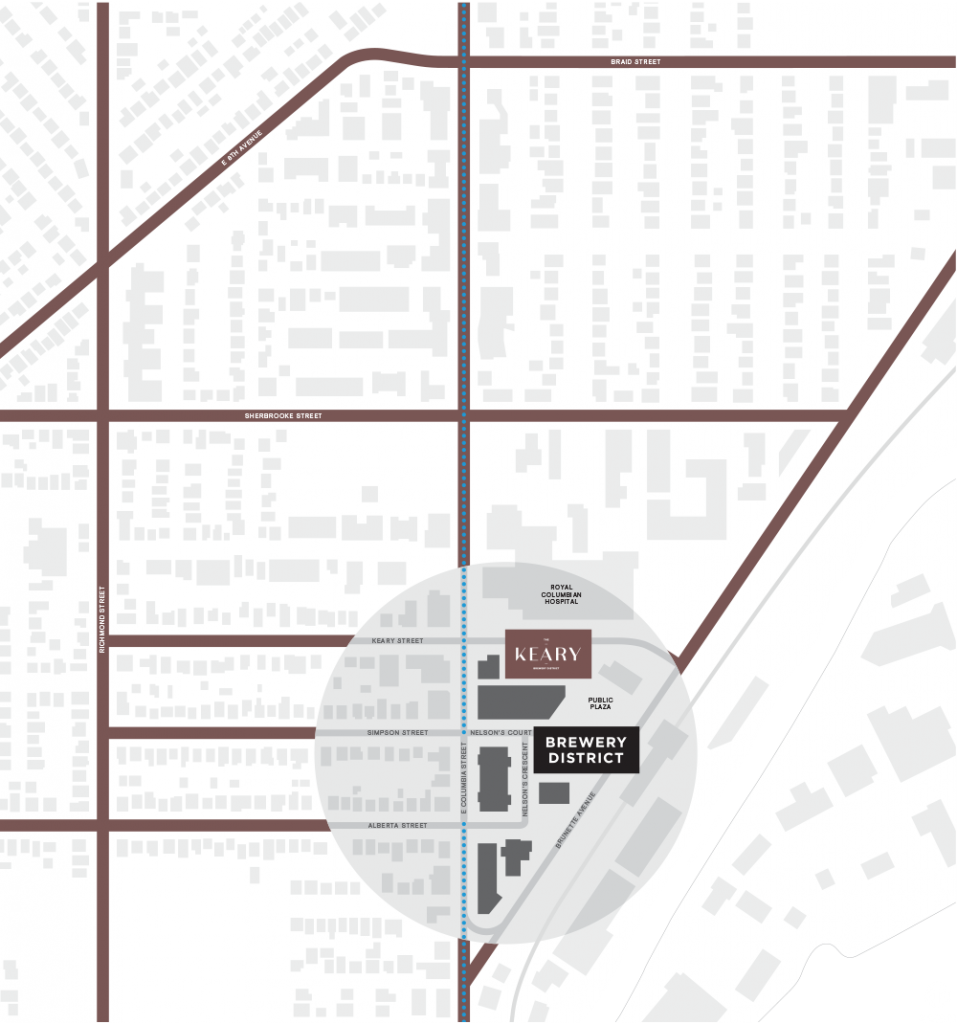 1
2
3
4
5
6
7
8
9
10
11
12
13
1
2
3
4
5
6
7
8
1
2
3
4
5
6
7
8
9
10
11
1
2
3
4
5
6
7
8
9
1
2
3
1
2
3
1
2
3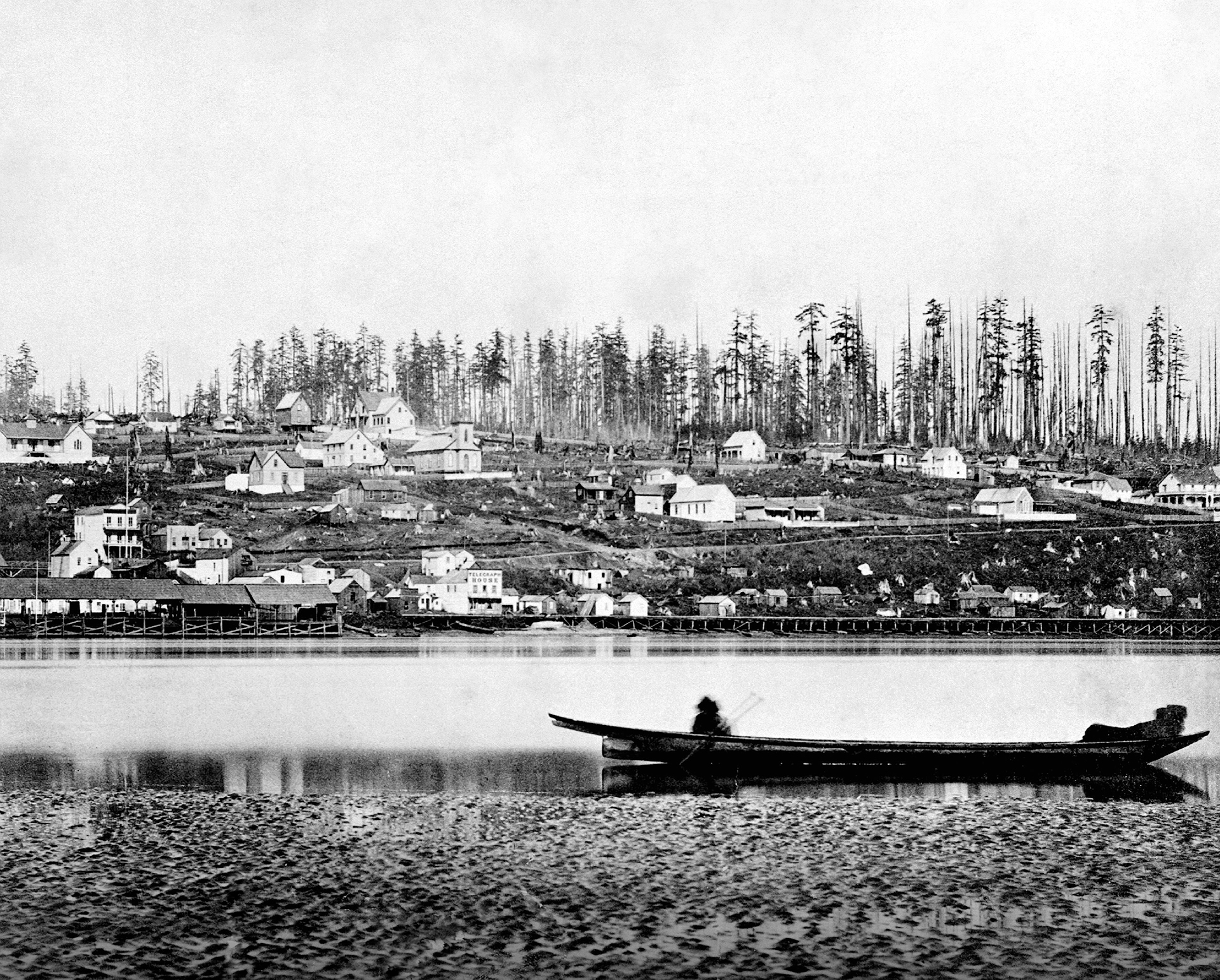 A Nod to the Past – 1859
For more than 125 years, the Brewery District site has held a unique place in the history of New Westminster and British Columbia.
Today, Wesgroup's vision to create a vibrant, complete community in Sapperton has come to life. Brewery District honours the history and legacy of the site, weaving stories from its past into one collective community memory for its future.
The Kearys of
The Keary
One of those Sappers, Royal Engineer James Keary and his family arrived in New Westminster. The Kearys then opened The Telegraph Hotel, run by James' wife Maria after his death. Their son William later became Mayor of New Westminster and Honourary Secretary of the General Hospital, now known as Royal Columbian Hospital. Keary Street and now, The Keary, continue to honour the family name.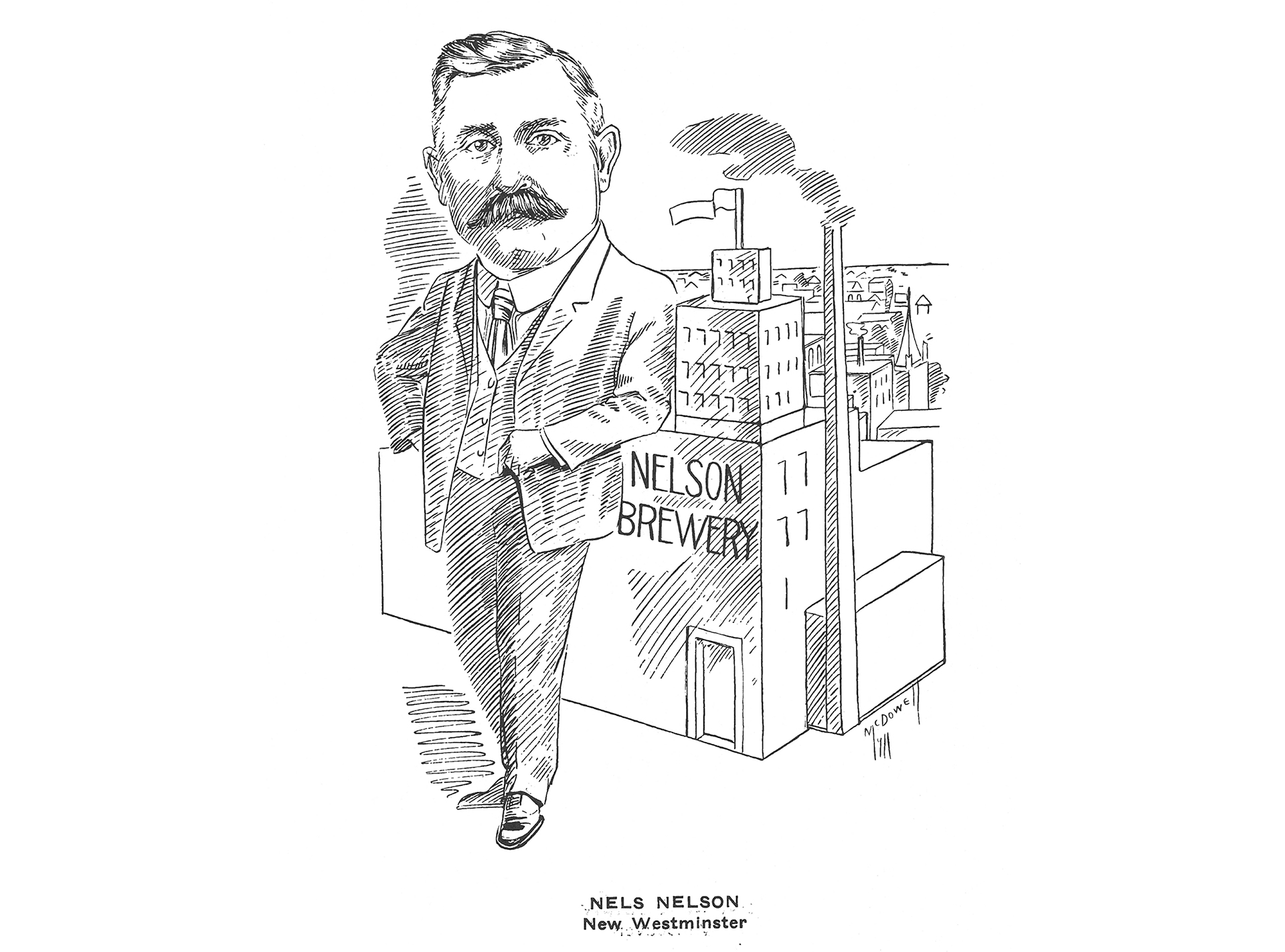 1897
City Brewery is purchased by Nels Nelson, who merges the two breweries to operate under the name Westminster Brewery and relocates to Brunette Avenue. Stories of Nelson using his beer to extinguish the Great Fire inspired the names of today's Nelson's Court and Nelson's Crescent in Brewery District.
1926
Nelson sells the Westminster Brewery to Coast Breweries Ltd.
1958
John Labatt Ltd purchases the brewery and produces Lucky Lager and other contract beers for the next 47 years.
2005
Labatt sells the property to Wesgroup and Labatt Brewery closes, ending over a century of brewing history.
2010
New Westminster City Council approves the development permit for the first building of the master-planned community that is now known as Brewery District.
2021
The Keary marks the final residential tower of the revitalized Brewery District.