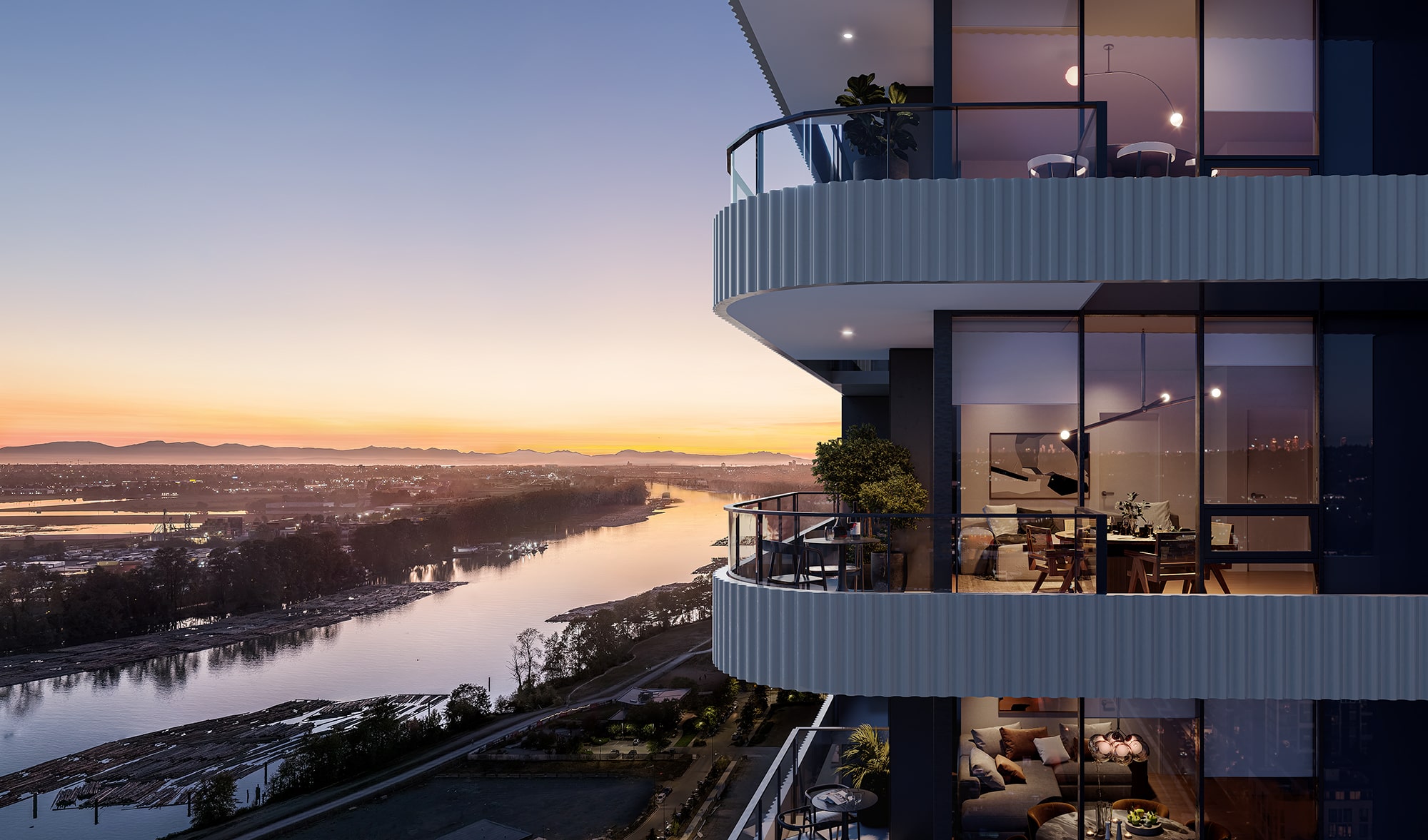 NOW SELLING
Studio, 1, 2, & 3 Bedroom Homes
In River District.
Welcome
to
ELEVATED
URBAN
LIVING.
Thirty storeys light up the sky, bringing downtown energy to a colourful, waterfront community.
Introducing Harlin by Wesgroup. River District's newest addition with a dynamic personality all its own. Designed for those who appreciate the finer things in life, Harlin offers views, a lively urban vibe, and all the stylish touches and amenities you'd expect from a modern selection of cosmopolitan residences.
At the centre
of it all.
Overlooking a spectacular waterfront vista, River District's vast collection of shopping, dining, and recreational options means everything you're looking for can be found right here.
The height
of design.
Style is where Harlin rises above the rest. Step inside and discover an elevated space, tastefully appointed with exquisite features and finishes.
Luxury.
Above all.
It begins with an extravagant amenity package like no other. Three floors, including two levels at the top of the tower, invite you to experience all the lavish extras that make Harlin so exciting.
We Build
More Than Skylines
River District – a once-forgotten stretch of industrial land that's been transformed into an active new community on the banks of the Fraser. Our vision from the very beginning was to create a true neighbourhood that serves the people who live here. For over six decades, we have been creating places for people to call home. Places to live, explore, participate, and experience. After all, we live here too.
REGISTER
Studio, 1, 2, & 3 Bedroom Homes.
* By opting in you consent to Wesgroup Properties LP and their current and future affiliates to communicate with you via telephone, instant messaging apps, text message, email or regular mail, in order to enhance your home buying experience E&O.E. If you wish to stop receiving information from us, you may simply click "unsubscribe" from our email correspondence, text "STOP" to 28288 at any time, or email us at [email protected]. Message and data rates may apply. To read out the privacy policy, please visit https://wesgroup.ca/terms-privacy/. This is not an offering for sale. The Developer reserves the right to make changes and modifications to the information contained herein without prior notice. Renderings, maps, and photographs are representational only and may not be accurate. E.&O.E.